Did you know brand authenticity is key to achieving long-term sustained growth for your fintech business?

What are you waiting for? Download your copy of the Brand Authenticity Audit today and transform the way you connect and interact with your audience.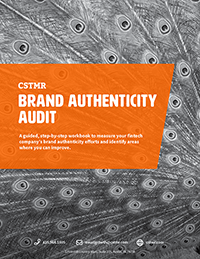 Let's align your brand to pursue true authenticity and customer-centricity in your fintech marketing to change consumer perceptions and help the world take control of their financial wellbeing.